WANNABE MAGAZINE: We would like You to reveal us how process of Your writing looks like. Do you write when You have inspiration no matter of situation or surroundings, or is there a private corner or a room where do You write?
Maggie Alderson: I used to write all day from the moment I woke up, only getting dressed when I had to go out, but when I had my daughter ten years ago I had to start treating it more like a job.
I now have an office outside my home where I go Monday to Friday from about 9 am to 4pm, so I can be there when she comes home from school. Also I deliberately have no internet connection in that office, otherwise I would be on Twitter all day and get nothing done.
It's also helpful if I can't see that the washing needs to be done, or the beds aren't made..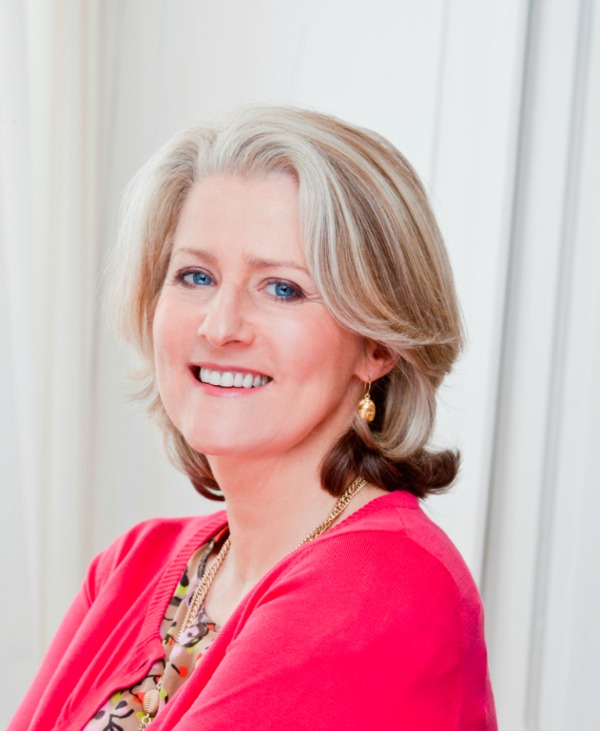 By now you've written 12 books. You wrote them at different times of Your life. Do You love some of them especially?
I think of all my books and the characters in them with great fondness. Each book will always have a couple of characters I particularly adore. I have to be in love with the leading man, or I don't think I can expect the reader to care, but there's usually one or two more eccentric ones who seem to turn up on there own and make me laugh. I will never stop missing Uncle Percy from Mad About the Boy. I wish he would knock on my door.
In my children's book, Evangeline the Wishkeeper's Helper there is a koala called Kylie who I really loved.
In your books You often mention the relationship between London and Sydney. Are these two cities have a special meaning in your life and why?
I was born in London and I met my – Serbian – husband when I was living in Sydney. I lived in Australia for ten years and it will always be very important to me. But London is my DNA.
Let us back in 2004. when Your book "Handbags and gladrags" was published. Emily Pointer, the main character, editor of fashion magazine "Chick" is a fashionista. You were editor of some fashion magazines and also also adore shoes. We can see the connection.  Have You made Emily's character based on Your character?
There are parts of me in all my lead female characters and certainly Emily's experiences of the fashion shows were based on real experiences I had in all the years I covered them – although I never had a love affair during them!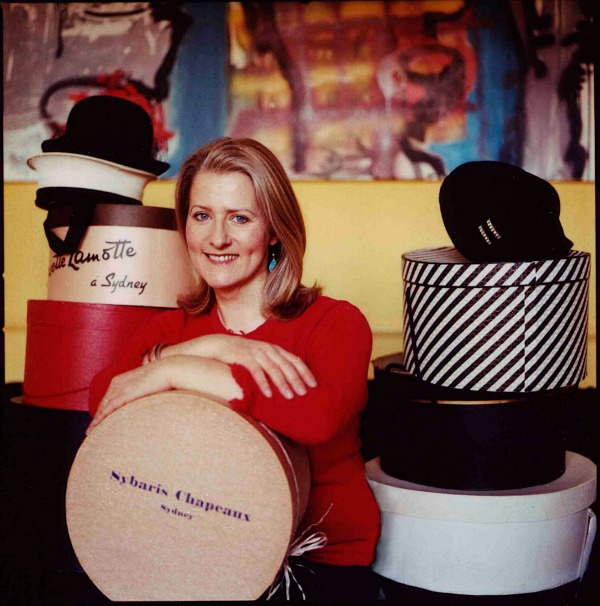 In Your book "Cents and sensibility" you wrote about the cruising of Montenegro's coast. If we us the fact that You wrote about our region and we know about the relationship between Your husband and Serbia, have You ever been in Serbia? How do You like it and would You like to come again?
I come to Serbia at least once every year to see my husband's family and all our friends there. I love Serbia. I love the people, I love the country, the music, the food, the sliwowitz… And most of all Baba Mila, who made me feel so welcome from the moment I met her.
We have had some lovely holidays in Montenegro too. The BokaKotor is one of my favourite places on earth. I wish I could go back to Sveti Stefan but we would have to win the lottery first…
We often go to the lake in Belgrade to the beach and I cannot believe how beautiful the women are. I don't know why Radenko married me!
Funnily enough, when I finish doing this I am going to book our tickets for this year's trip to Belgrade.
We know that You love painting. That is Your hobby. Could You tell us something about that? Are You, by painting,  getting some inspiration for writing?
I've always loved drawing and painting and I nearly went to art college instead of university.
I do one afternoon a week at a class and it's really important to me because it stretches another part of my brain and keeps me sane. Also I get to spend an afternoon with some lovely people – it gets very lonely being a novelist on your own in a room.
One of the things I used to love about covering the fashion shows was sketching all the outfits as they went past. It was much quicker than describing what you saw in words and I was always amazed how a few squiggles would bring the whole outfit back when I was writing my reports for the newspaper later that night.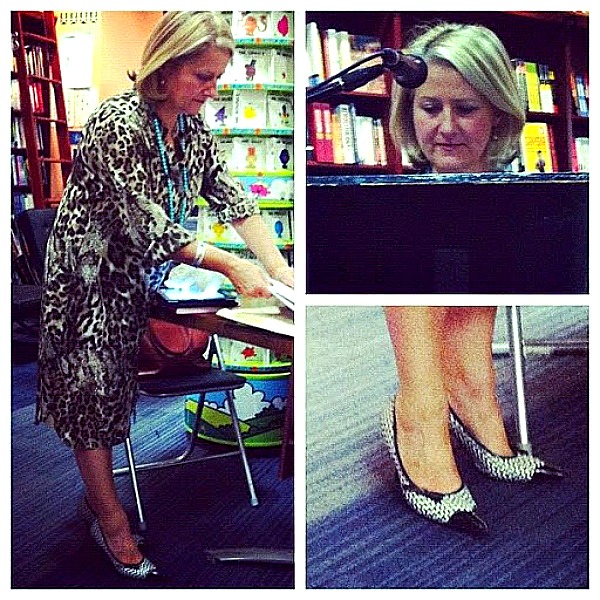 Could You tell us something about Your last book "Everything changes but you"?
It's about what happens when you go and live in another country – where is home after that? Where you have made your new life, where your love is, or where you grew up? And once children are born it gets even more complicated.
So many people are moving to different countries these days this is becoming a bigger and bigger issue. I know so many couples where one partner is British and the other Australian and it causes a lot of heart ache, wanting to be where they met, but desperately missing extended family and home.
I loved Sydney and had an amazing life there, but in the end I had to give it up to be near my family and my husband's family.
It's also about broader issues about family – how you can't live the same life once you are a parent, coming to terms with that and also with parents ageing. And there's some gorgeous men in it , of course!
Thank You taking time to answer on these questions. At the end we would like to know what are Your future plans. Could You reveal us that?
I've had a bit of a break, which I needed, but I'm hoping to start a new book soon. I've got a couple of different ideas, so I'm in talks seeing what I should do.
I'm also enjoying doing my blog which you can find here.
---
Aleksandra Grujić– Student menadžmenta na Fakultetu za uslužni biznis. Obožava svoje roditelje, putovanja i šoping. Veoma zainteresovana za menadžment, arhitekturu, dizajn i knjige. Trenutno piše svoju prvu knjigu i uživa u kreiranju priče i igranju rečima. Smatra da svaka osoba može da voli druge samo onda ako voli sebe. Voleti sebe znači biti zadovoljan sobom i biti kompletna ličnost, dok to opet znači biti ostvaren na svim poljima u životu. Stoga smatra da svako treba neprestano da radi na sebi, kako na svom obrazovanju i ponašanju, tako i na svom izgledu.