Margaret Cardillo is drawn from an early age to the most diverse forms of art, she is a lover and the creator of the beautiful written word. Her book "Just Being Audrey " is nothing but a style bible for all girls.
WANNABE MAGAZINE: Let's start with the usual questions: tell us about yourself and your art.
MARGARET CARDILLO: I'm from a big Italian family, which means that everyone needs to know how to tell a good story or you'll never get a word in! I've always always had the dream of seeing my name on the spine of a book. But I always thought it was a pipe dream—something I could think about but that would never become a reality. I still can't believe it did. I've always loved writing (which comes from loving to read) and I sincerely hope I can continue to do it.
What sorts of books did you enjoy as a girl?
I was a big reader, but I feel like a lot of the books I read when I was younger were adult books and all the books I read as an adult are for children. Funny how that happens. But I loved picture books: Leo Leoni, Maurice Sendak, Shel Silverstein, Margaret Wise Brown, to name a few. As I got older I can remember exactly what I was wearing when I read Are You There God, It's Me Margaret. But I also read Jack Kerouac and JD Salinger when I was in middle school. I had older brothers, so the books were around. I didn't understand half of what any of it meant, but I liked the sounds of the words.
What books are your favorites today?
I can't answer this question. Because the second I write a title down, I think of ten others that I absolutely have to write down as well. I will say that I'm much more into books about people. I'm not a big fantasy reader. Other than that, the stack on my nightstand looks like a random pick at a library. There's really no theme. Children's books, nonfiction, fiction, journals, magazines, etc.
What inspired you to begin writing for children?
I was working at a children's publishing house in the editorial department and I just fell (back) in love with books for children. I think it was probably because one of my jobs was to read fan mail and get it to the proper author. Reading things like "I'd never read a book before and then I read yours and now I read all the time." How amazing is that? I want to be a part of something like that.
People enjoyed reading about the book Just being Audrey. When did you discover Audrey?
I love that people enjoy reading about Just Being Audrey! Well, I learned about Audrey Hepburn when I was about 11 years old or so from my mother. I had to dress up like a character from history and my mom suggested Audrey Hepburn. My mom had always loved her as an actress, but I had never heard of her. So my mom popped in Roman Holiday and by the end of the movie I had found my subject, and a lifelong role model.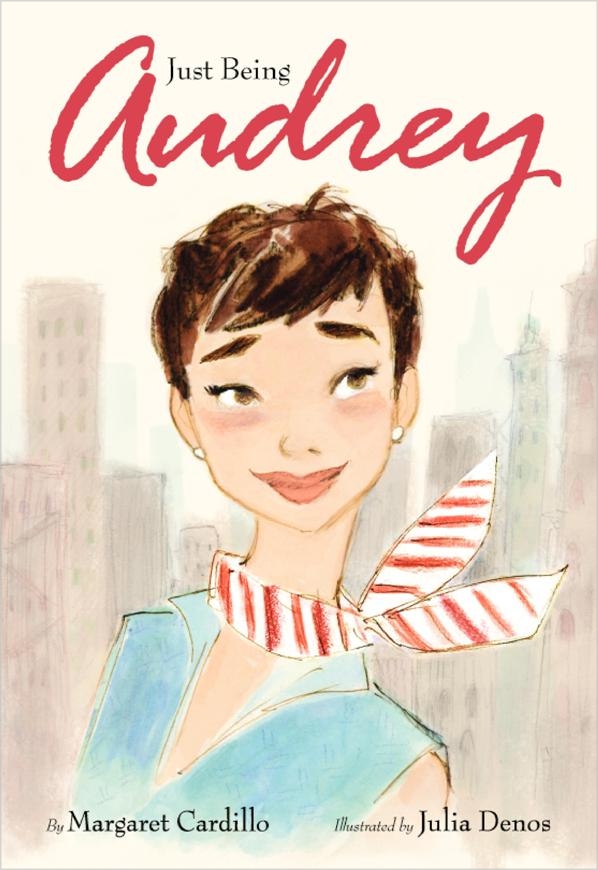 You cannot open a book without learning something. What lessons can kids learn from the book?
Audrey was always herself. And she was always kind. Those are two incredible characteristics, no matter how simple they sound, that I think are important for young people to know about today. She never tried to be anyone but herself—and that wasn't always so easy in her line of work. She "owned it" as they say, and because of that she started a whole new trend that hasn't died down to this day. She wasn't just elegant of dress; she was elegant of spirit as well. Not only did she overcome incredible adversity as a child during World War II, she later became a UNICEF Ambassador and traveled around the world helping children in need.

Could you tell us about your own path to publication?
The idea to write a children's book biography of Audrey Hepburn came to me while I was walking down Fifth Avenue in Manhattan and I was thinking about what I wanted to eat for lunch. (I had been thinking about lunch since I walked in the door that morning. Remember, I'm Italian.) And I saw a picture of Audrey and it just hit me. Her life would make an incredible children's book. And I hadn't seen a lot of biographies about celebrities (rightly so) but her life definitely had amazing themes to it.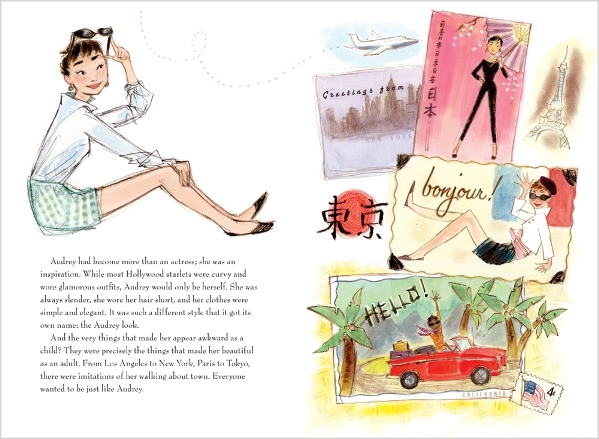 Do you have any future children's books in the works? Can you tell us anything about them?
I do. I'm not quite ready to talk about them yet, but they are in the works. I'll let you know as soon as I can!
You are also author of a blog Let's go Margaret. What blog means to you?
I just recently started blogging and I think it's a lot of fun. I'm able to share a lot of my school and bookstore visits on there. They have been so much fun and the things the kids say are amazing. I also just like the idea of putting stuff out there that entertains someone. I love when I read a blog entry about something and I find myself nodding my head in agreement with this person I have never met. They're writing about something that makes me laugh or something that I've also been through or something that interests me. It's really fun.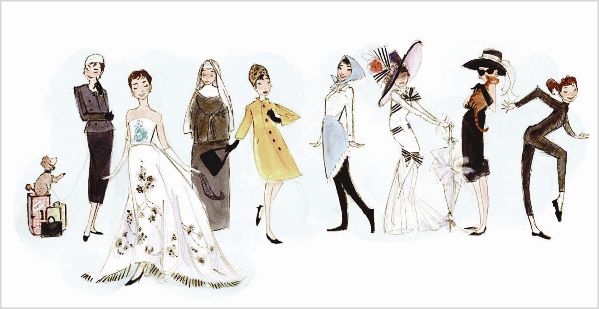 What advice do you have for aspiring young authors?
Writing is a tough job because you're on your own. You're in your head a lot and no one is waiting on you to finish your work. Writers by nature have to be a self-critical. So it can be a little bit of a perfect storm. My advice is to just KEEP GOING. Getting the work done is what it's all about. Write through the self-doubt. And when you get stuck, take a walk. But if you love it, come back to it.
Little note for everyone who read this.
Thank you, thank you. The fact that people like the book, read the book, buy the book still amazes me. And thank you for your interest in the book. I hope you enjoy.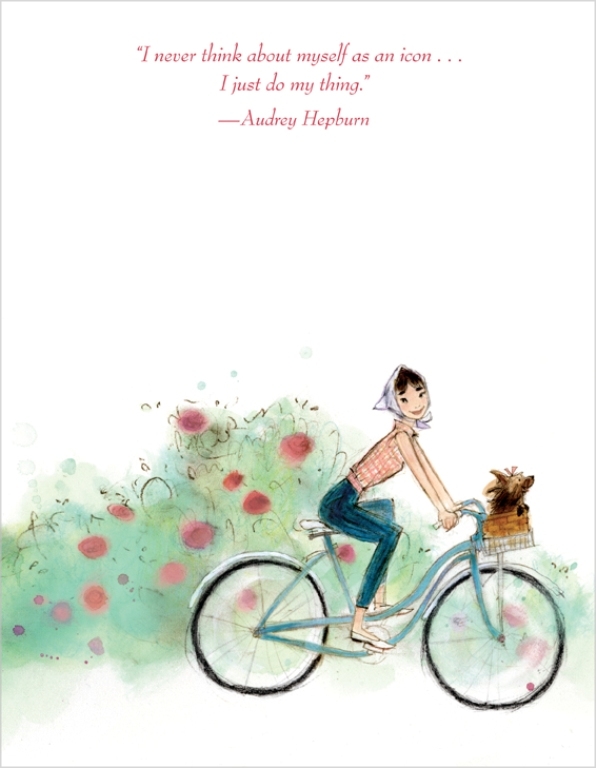 ---
Jovana Katić – Dajte joj pero i hartiju i stvoriće vam modernu bajku. Ulepšaće vam dan neobičnim pričama o večnim modnim klasicima i venčanjima. Svoju kreativnost ispisuje na stranicama svog bloga Juliet's Pen.
Dejana Knežević voli knjige (one opipljive), crnu boju i Avenged Sevenfold; Behemota, kafu i McQueen-a. "I am sick of lovable people, somehow they are all a lie." (D. H. Lawrence)