Sustainability is no longer some topic someone somewhere is talking about. Sustainability is not our future anymore. Sustainability is our present. Although it doesn't seem like that, people, not only brands, can do their bit to make our Planet a better place to live, and a place which will be our home for many years to come. #istartwithmyself, right?
A great example are Barbara Sorčič and Nika Erčulj who design ethical sustainable swimwear and yes, it's possible, and it looks as powerful as it sounds! Their brand Swimsor is not just cool, trendy, and good-looking. It is responsible, too. And exactly because of that – it is a must-have!
WANNABE MAGAZINE: Sustainability is one of the hottest topics in the world right now, so, it isn't strange that more and more brands begin to produce sustainable and ethical pieces. Your swimwear brand Swimsor is just like that. Why swimwear and how was your idea born?
SWIMSOR: Yes, sustainability is a hot topic but I would like to point out that there's also a lot of green washing going on. Which means companies deceive consumers into believing that their products are environmentally friendly. We see a lot of this with fast fashion brands…
Swimsor was born out of my desire for a better way to consume fashion and to prove that designing new clothes doesn't have to cost us our Planet, but it could actually help it heal. I always loved the sea side and I was fascinated by bikinis, how one little piece of fabric can be so versatile. So I went on a mission to create a bikini that is as beautiful as it is comfortable, and two years later here we are.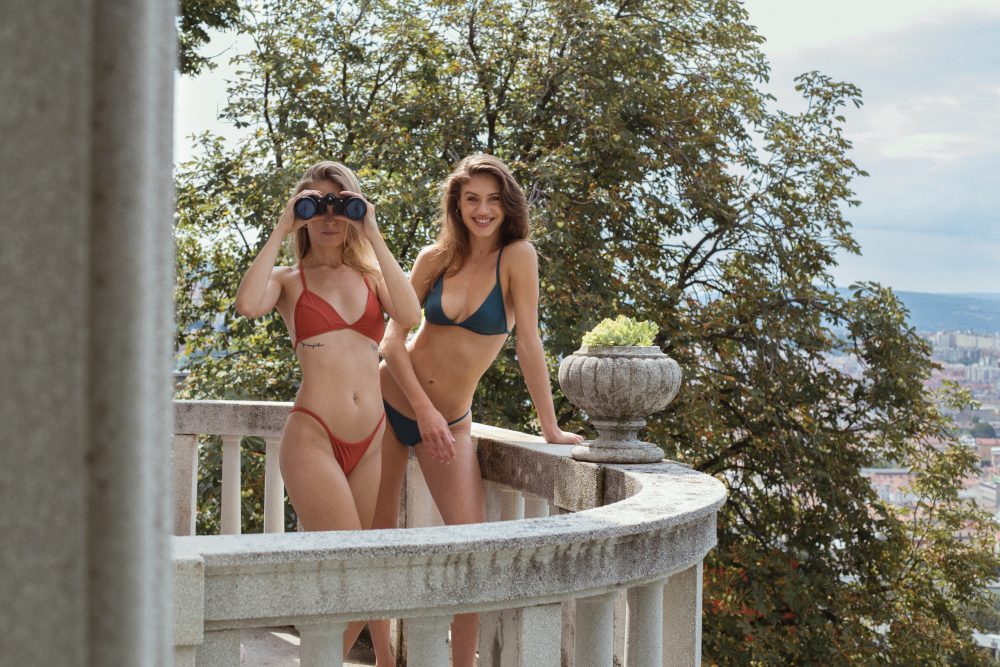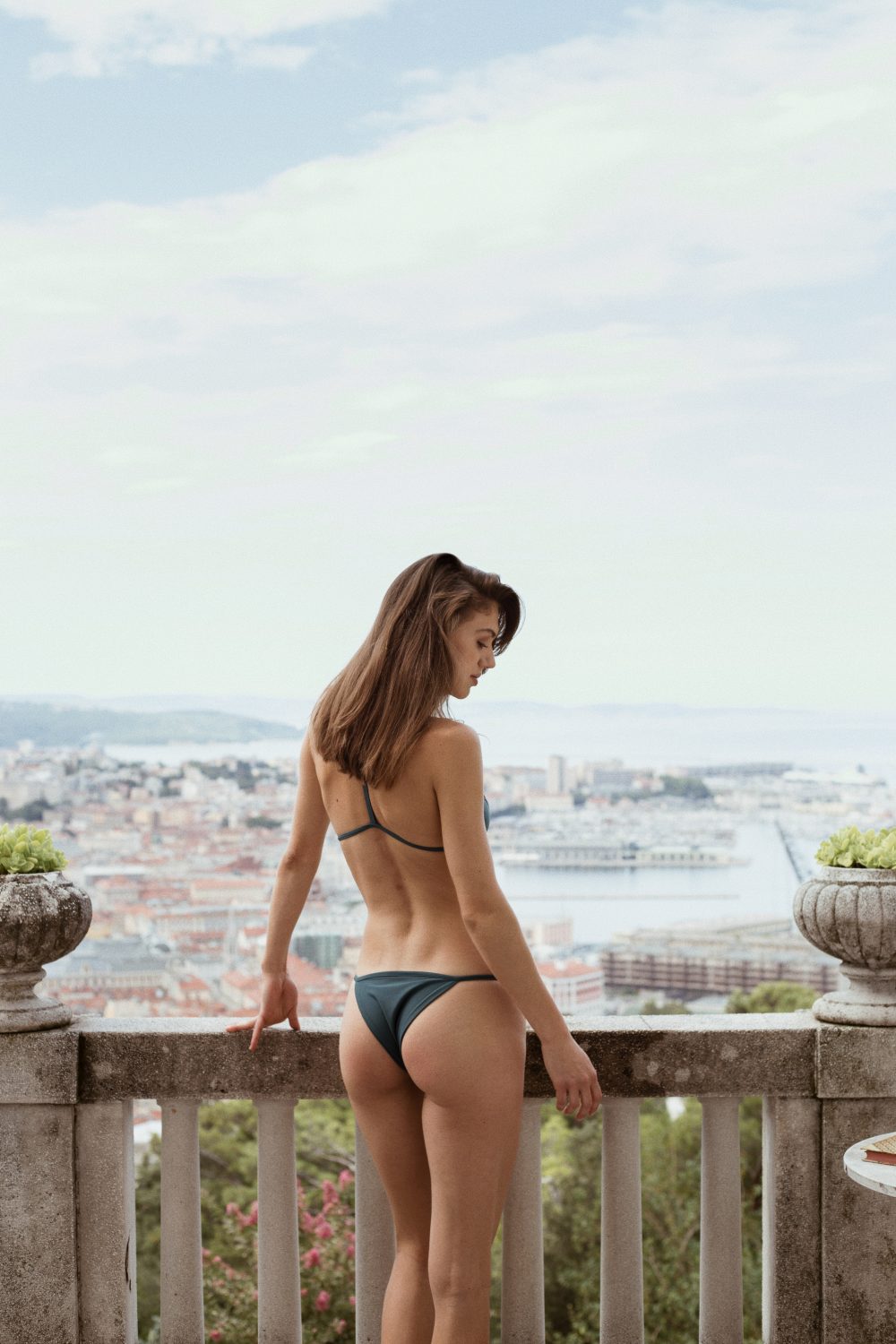 You think fishing nets would look way better on us, than the ocean floors, and that is very powerful message we can't stop thinking about. What does "Ocean positive" mean (to you)?
I would say "ocean positive" means to act like you were a creature living in the sea. To consume as though the Ocean was your home, and your life depended on it being clean. To evaluate all of our behaviour and think about all of the things we consume and how they affect our oceans and consequently our health. To only leave our footprints in the sand and nothing else.
How is your swimwear made? The pieces are so beautiful we could have never guessed that they are from fishing nets!
Thank you! It all starts with volunteer divers recovering fishnets from the bottom of the ocean and saving countless marine animals in the process. Instead of going into landfills, the recovered fishing nets are then sent to Aquafil (SLO) to be be given a new life. So instead of using raw fossil material to make new yarn, they regenerate waste like fishing nets and old carpets into this yarn called ECONYL®, that is exactly the same quality as virgin nylon. The yarn is then sent to Italy where it is made into a revolutionary fabric that is engineered to be two times more resistant to degradation from chlorine and sun creams/oils and to provide UV protection UPF 50+. It has a 4-way stretch and is super soft so it feels as good as it performs. The bikinis are produced in Slovenia to ensure the high quality standards so they will last for seasons and seasons to come.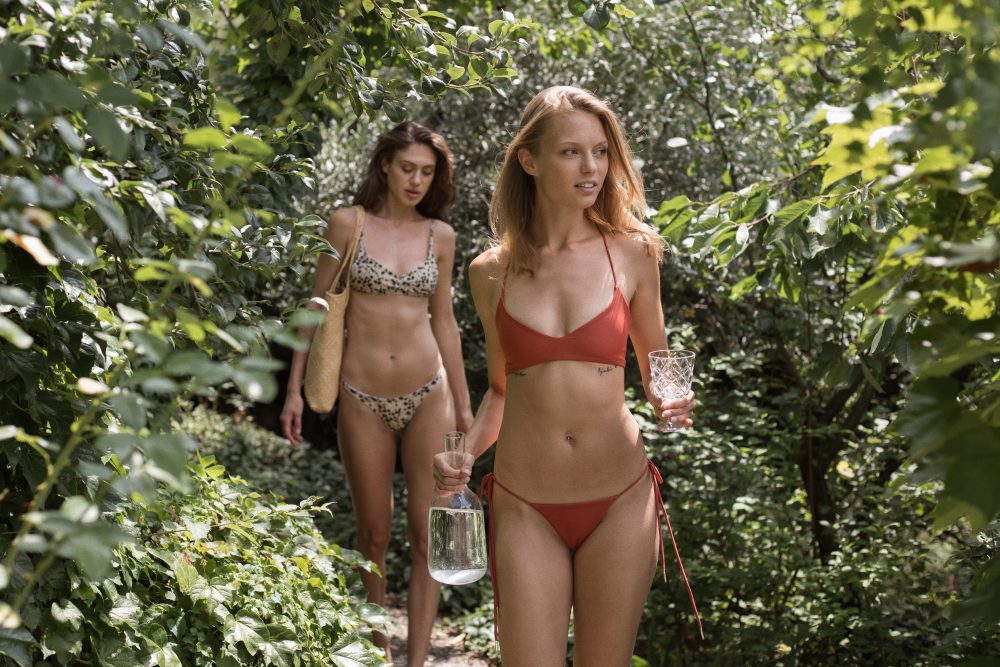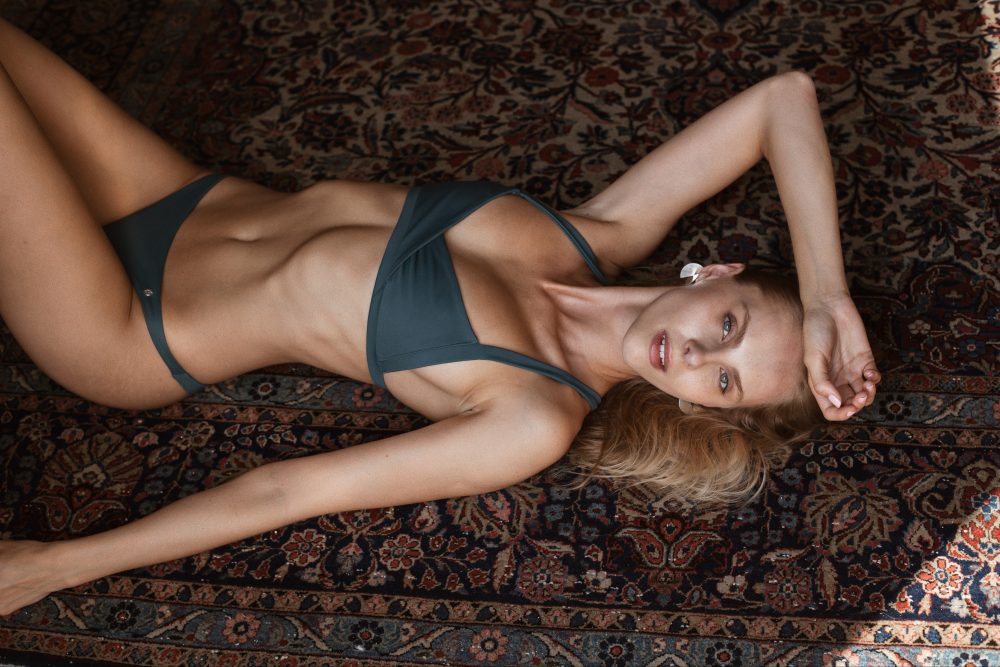 Obviously, you didn't think only about sustainability while you were designing, but also about fashion trends. How did you connect these, as it seems, such different fields?
Great question! I worked in the global model industry for 7 years. There I saw what the industry was doing to our environment and the people working in it and recognised that it is time for a new era in fashion, and that I wanted to be a part of it. A step in the right direction is designing timeless pieces, to practise slow fashion so hopefully fashion and sustainability will go hand in hand together one day, like it once did.
What do we also need to know about Swimsor? Why do we need one of these beautiful bikinis? Like we have to have a reason! 🙂
I like to think of it as more than just a brand, it's a statement really. It says that you care for the Planet, your home. That you want to live in harmony with nature, see the ocean cleaner and respect the people making your clothes. I think our choices and our attitude towards the world defines us. We can choose to feel good and beautiful in giving back to the environment and the world that hosts us. The best way to start is with ourselves.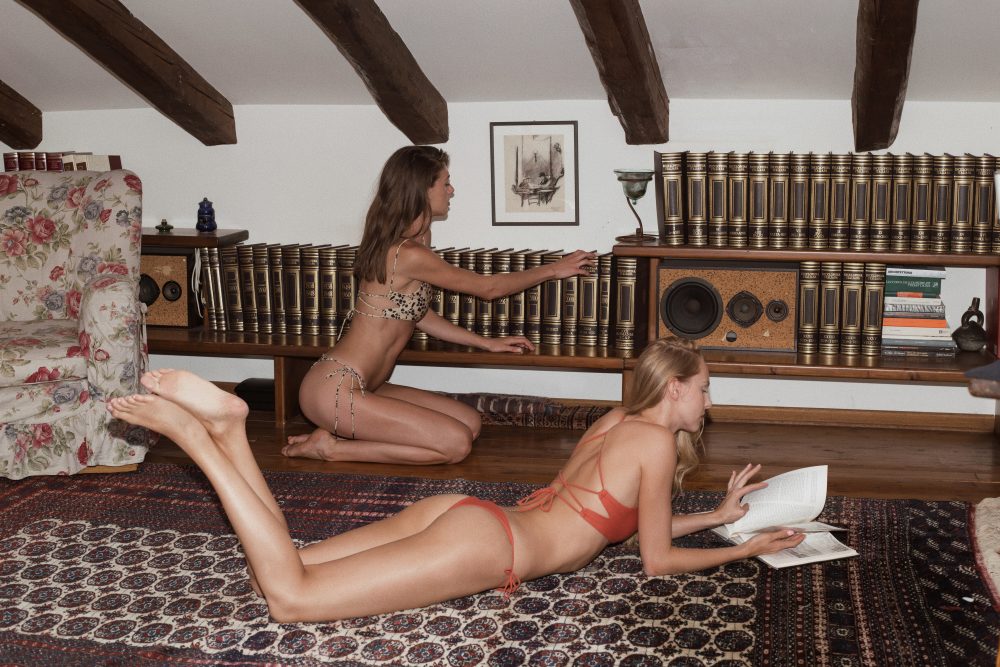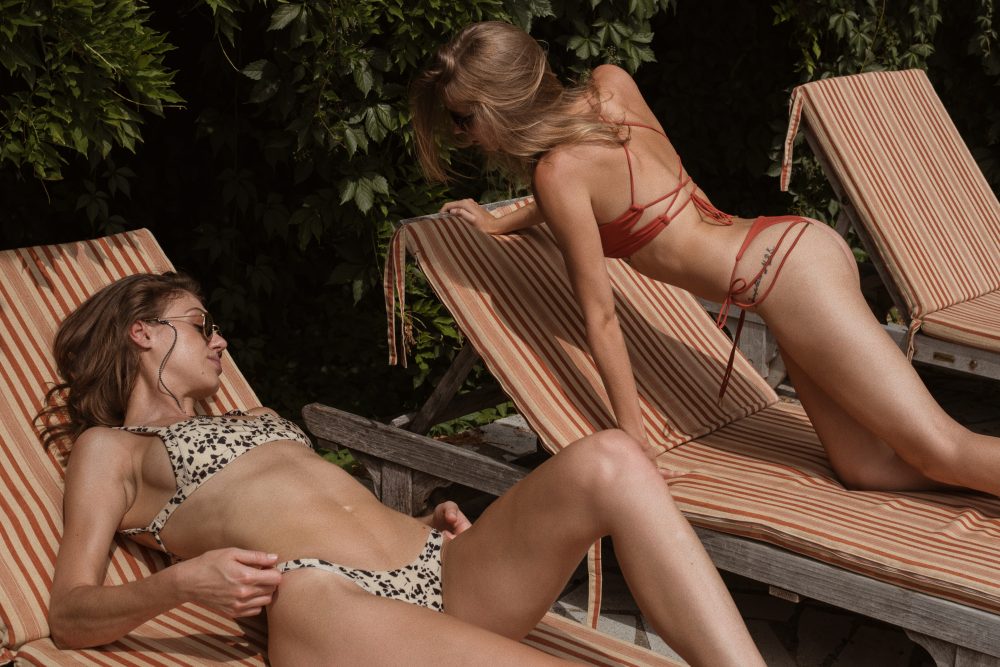 Your favorite swimwear trend for summer 2020?
Minimal tan lines and ultimate comfort.
What's next? Could we expect any other sustainable and ethical collection from you two? For example, dresses or bags for a beach?
We have exiting plans and a lot of ideas for the future, but what we can share for now is that the products will be stylish, good for your body and the environment you live in. Everything will be revealed on time on our Instagram @swimsor.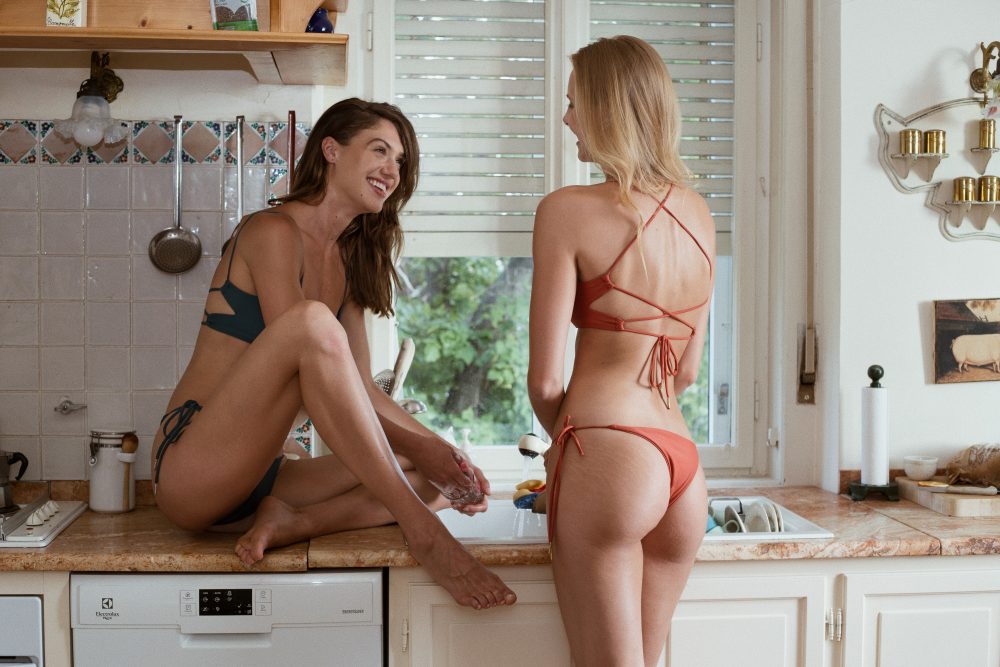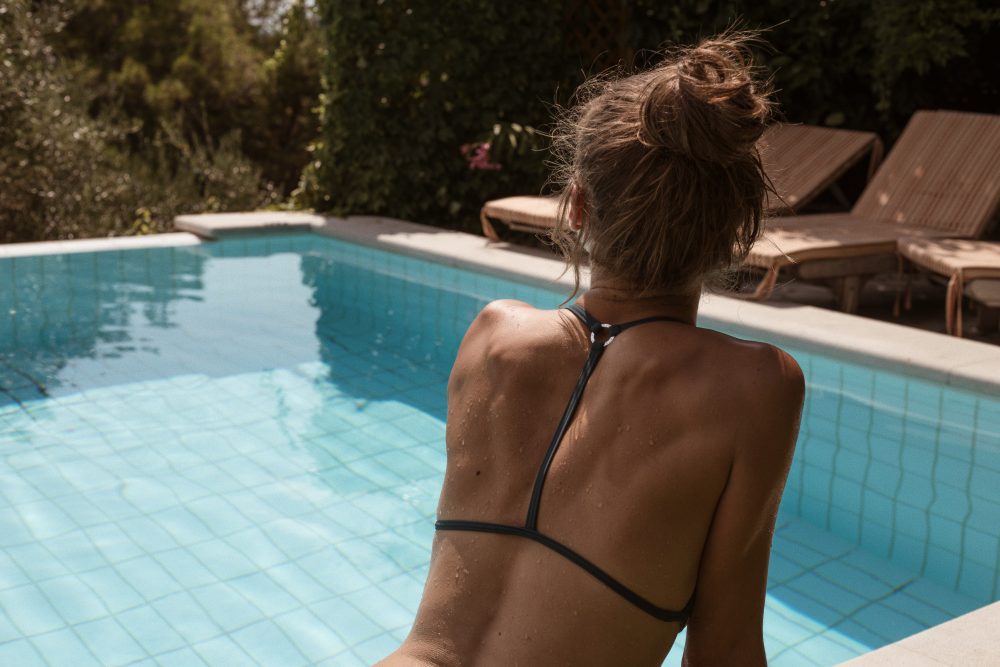 Photos: Swimsor
Ivana