How does it look like when a woman with experience and credibility finds herself in a luxury jewelry industry that has been dominated by men for years? How does path of innovation look like in an industry that has been hermetically closed for any changes? How was one woman able to connect her talents, experiences, desires and creativity into one and launch a luxury jewelry brand, which is now recognizable all over Europe?
Avel Lenttan jewelry is meant for women who gravitate towards economic freedom, who have an idea of their own identity and who are using smart ways to look for innovations. And Avel, a woman whose idea moved boundaries, is independent, responsible, cosmopolitan, curious, world traveler, who is always searching for essential aesthetics, while letting herself be guided by imagination. Avel is making timeless jewels, that adorn Italian style and international dimension.
We had a pleasure to talk to Avel about her, more than interesting road, challenges and beauty that she creates.
WANNABE MAGAZINE: The idea about brand Avel was launched back in 2014. What has been going on during the past six years, and how much did your goals and visions change since you started? Does everything look just as you imagined it back in 2014?
AVEL LENTTAN: Yes… If you remind me, actually everything started much before… When I came to Italy back in 2002 – I started to have some brief experiences in fashion and also in the jewelry business. It was a love at first sight – the gems and craft, history, everything connected to it, just attracted me completely. But at the time I had a different job and life, it was completely different from today… My innocent hobby over the years took over me completely. In 2014 I created an international contest, I never really thought what it would bring and how it would change me. Actually, there was a vision, but no long term and structured plan whatsoever.
December 2014, we received so many projects and so much interest, for somebody who didn't have a brand name or any connection to the jewelry industry, it was really amazing to receive so many replies. A year after I started collaborating with some of them, we created some really great stuff – the connection was there – we just got it. The problem at the time – was the lack of time.
I couldn't really dedicate my time and space to it… It was a very complex period, being active in large group, on board with 3 companies, constant travel all over the world, family in different cities, etc. Honestly it was quite a ride… With my constant curiosity, lots of passion, my following and reading a lot about the industry segment, designing, production and craft, and all the info that I gathered from the market, I came to a final life decision.
2018 is when everything really started moving. With the production team we had started designing, how the new industrial and modern future plan should be, so we focused on R&D… That is where things started to really change, the vision got really big. We have changed a lot through the past 2 years, improved our strategies with a lot of efforts and passion in what we do.
As you can see, in these six years, our work has evolved slowly but steadily. We involved many different professional teams and experts to get the most profitable value for our purpose. Today we are proud of our internal success and we are ready with the launch. We're already looking to the future, to start new challenges and provide new great ideas.
Funny enough but the project was a success even before it was launched.
The "Avel Lenttan" brand, as excellence in the sector of luxury was recognized by the European Community, thanks to the Award we won at the Awards Gala Dinner, an event of great international importance, organized by Le Fonti in Milan. No, I didn't imagine that everything would be much bigger than I thought and more fun. I managed to join things that I love: innovation, technology, design and jewelry. Really cool!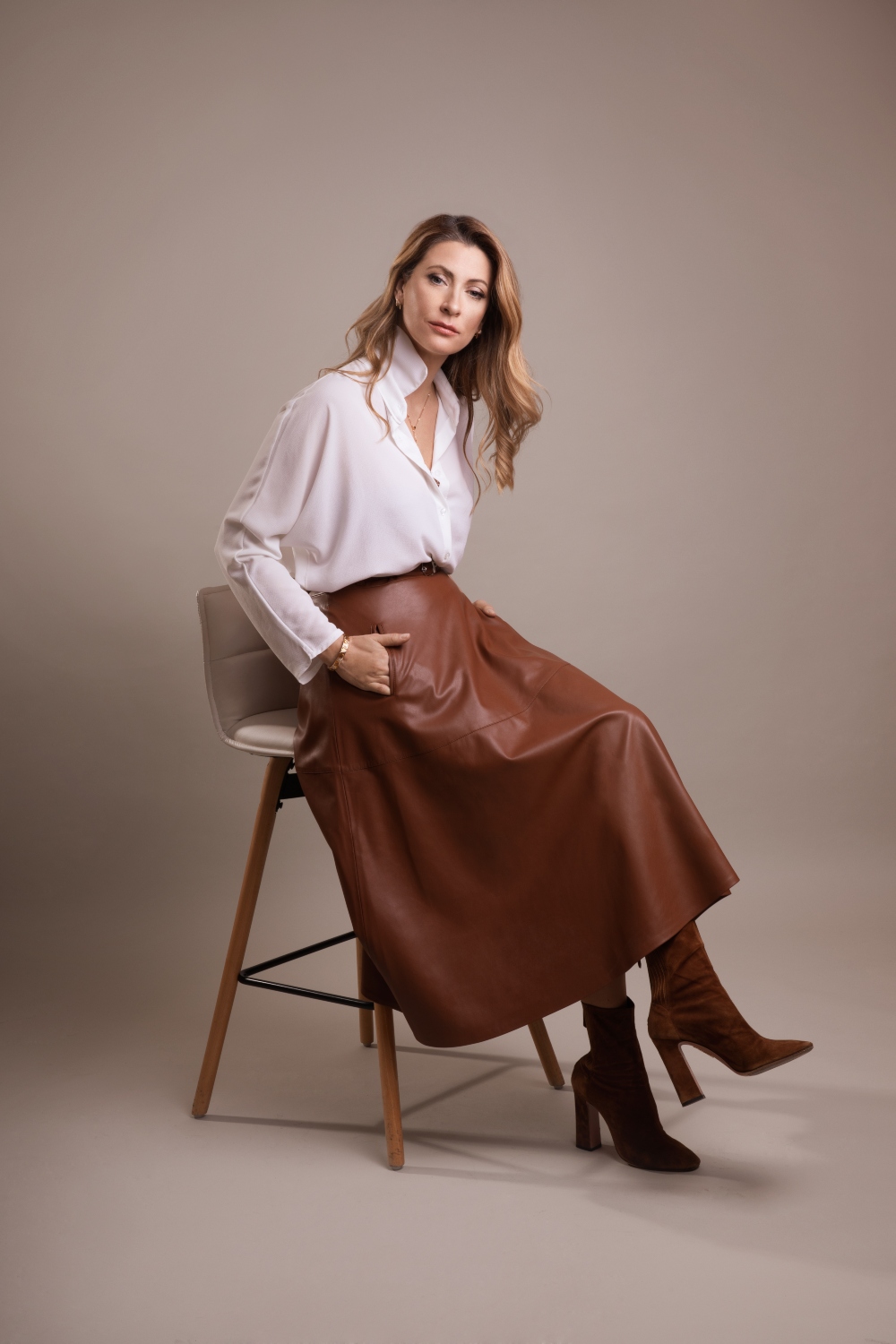 Your jewelry consists of very interesting characteristics, which are kind of connected to you personally. Italian design is an obvious mark, but your jewelry is also inspired by the spirits of trips you've taken. Which characteristics of other countries can we see applied to your designs?
I wanted to bring into the brand what reflects my life: being cosmopolitan, eclectic, a traveler, super curious and always looking for a substantial and distinctive aesthetic. It doesn't matter if we talk about luxury products or fashion, architecture, art, cars, interior design… Name it… The driver is imagination and multidisciplinary.
I fell in love with Italy, the culture, but mostly the mind. The culture is so much into details, at work, developing product or projects… So I've learned to see things out the box, and the result of all my experiences and travel around the world is visible in the mixture of wanting to achieve a high level of Italian craftsmanship but bringing something that small and medium size companies in the jewelry industry don't have – a multidisciplinary and international approach, that combines innovation from the production level , and creates a sustainable model for a modern, personal and timeless jewel. Because at the end of the day jewelry is for ever. It has a value, it has memories, it is investment, it is a personal, emotional and financial asset.
Your jewelry sends a message that you should always be true to yourself. What do you think, how can jewelry help us express ourselves and how can it help us bring out our best qualities?
I believe that every woman deserves to give a shape to her jewel based on her style, her desires and her experiential journey. Avel Lenttan design as a brand and philosophy, we don't wish to just create fashionable trendy jewelry that the fashion will change in year or two. We want to offer a more traditional approach but with scalable, tailor-made and designed for lifetime value. Every jewelry line that we are projecting has a multi-level approach with a modular design: scalable, replicable and suitable for different products. We offer a choice of three types of gold: yellow, white, pink. Soon we will launch also a collection with black gold and diamonds.
Each customer is able to choose between different metals and colors of the stones among the references available and may choose special customized versions of some products.
Mirror collection was born under the concept that our image changes in a game of mirrors and variety of colors that reflects our changing desires and moods. We want to enhance the reflection of each personal story that reveals a new surprise every day. Our brand wants to transmit a recognizable style and transmit innovation and timeless elegance.
Creativity, design and innovation will be the cornerstones of the development of a brand that aspires to carve out its own space at the top of the luxury market.